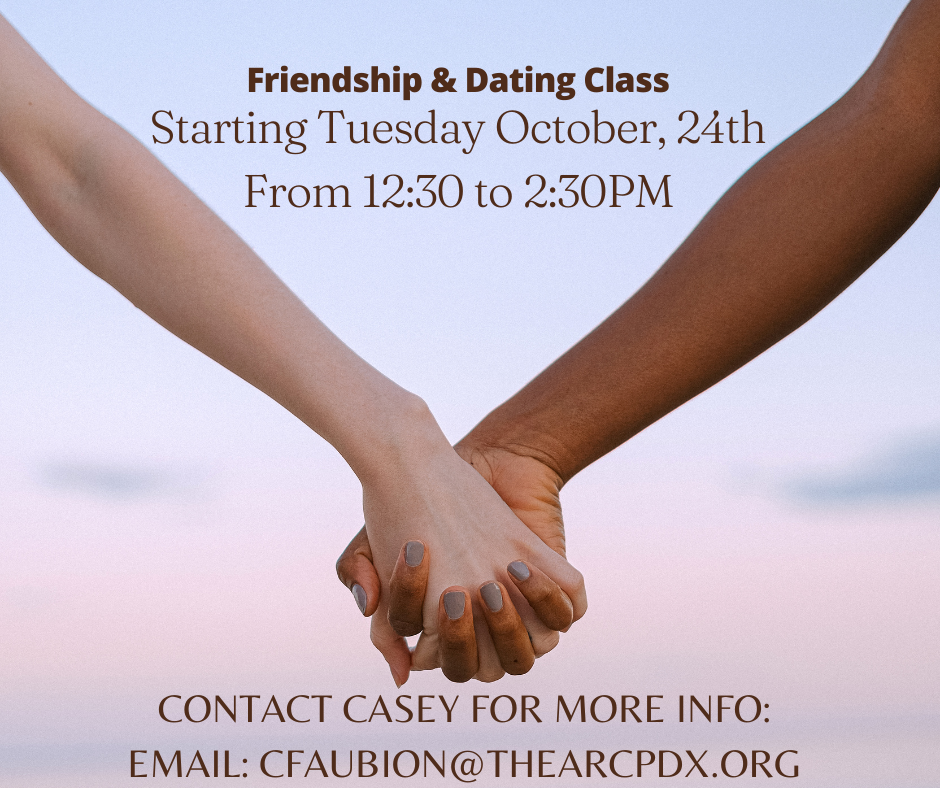 The Arc Portland Metro & OHSU brings a program that has been carefully crafted and oriented for the I/DD community. We discuss a lot of topics related to what makes a good relationship, both in friendship and in a romantic sense.
Topics discussed will cover, consent, boundaries, sexual orientation, gender identity and sex.
$5.00 each class or $50 for all. Cash & card accepted, Scholarships are available for those who need assistance.
The class starts on October 24th and continues for 10 weeks, skipping Thanksgiving, & Christmas week, ending on Jan 9th. In order to join you must sign up.
Either Call or Email Casey Faubion @ (503) 305-426| cfaubion@thearcpdx.org